Welcome to the Sacramento Valley Regional ARES
ARRL Sacramento Valley Section site

and on Facebook

Twitter


Links to Storm Information

The Eppie's Great Race, July 15, 2017
Sign up here: https://goo.gl/forms/MTPECvWqjvvbdmrm2 5/25/2017
American Red Cross Gold Country Region Amateur has a Winlink address KA6ARC@winlink.org
The American Red Cross Gold Country Region Amateur Radio Call Sign is KA6ARC and they now has a WinLink address of ka6arc@winlink.org
Jim Piper N6MED, Red Cross Liaison to Amateur radio has taken on this task of monitoring this winlink address.
In past exercises and disasters, that involve multiple counties, it is important to be able to communicate with the Red Cross Disaster Operations Center (DOC). A running Winlink station at the DOC will facilitate this passing of information. Jim has the winlink station running now so we can start to get familiar with sending information to the DOC. This is an exciting development.
It would be great if you, or any of your ARES members could send a winlink message to the DOC.
If you are using Winlink Express, send a short message to the Red Cross winlink station. Please include your Name, Call sign, Location, County.
KA6ARC@winlink.org
Also CC Jim at:
jim.piper@redcross.org
5/24/2017
You can get the XP patches from MicroSoft's Web site:
https://blogs.technet.microsoft.com/msrc/2017/05/12/customer-guidance-for-wannacrypt-attacks/
5/16/2017
New Sierra County Emergency Coordinator named
Scott A Schlefstein N5TEN, has been named the new Emergency Coordinator for Sierra County ARES
Please welcome Scott to ARES
Scott A Schlefstein N5TEN,
530-993-4900
scottlasd261@gmail.com
5/16/2017
AB1222 goes to the Assembly floor for vote SOON, in-adequately amended. It *MUST* be fixed before it passes, or in the Senate. We will be emailing the Assembly with our concerns, but that is not enough. We all need to CALL our representatives and BE HEARD! DO. NOT. WAIT. A more complete update and instructions are at:
http://www.no1pc.org/handsfree/index.htm
Thank you for your support...
5/4/2017
Full Service BBS and Winlink gateway now active in Modoc County
Jim Hertel, N6KMR, has installed a full service BBS station and a Winlink gateway in Modoc County.
Connect ot the BBS - N6KMR-1, or the Winlink gateway via N6MKR-10. Currently the stations are on 145.050, but these may change in the future when approved by NCPA to 145.09 or 144.97.
Jim notes: "our coverage is Modoc county Alturas Area and as soon as the snow melts Surprise Valley too"
Contact Jim at: N6KMR@N6KMR.#NCA.CA.USA.NOAM or K6KMR@winlink.org 5/4/2017
SACRAMENTO - Being Ready for Wildfire has never been easier with CAL FIRE's new Ready for Wildfire app. This new tool puts a whole library of step-by-step checklists in the palm of the user's hand.
Users can also sign-up for customized alerts that will send a text or push notification to their device when a CAL FIRE is responding or assisting to a wildfire in their area. Additionally, users can set up alerts for single counties, multiple counties
http://tinyurl.com/ldy93qm
4/20/2017
Assembly Member Quirk's office submitted an amendment to AB-1222, which was published on April 17, 2017. This bill intends to correct the ambiguous language in the Distracted Driving Law.
AB-1222 Vehicles: electronic wireless communications devices. This bill is scheduled to be heard on April 24, 2017.
http://tinyurl.com/lcgux8o
An act to amend Section 1656.3 23123.5 of the Vehicle Code, relating to vehicles.
LEGISLATIVE COUNSEL'S DIGEST
AB 1222, as amended, Quirk. Vehicles: driver's handbook. electronic wireless communications devices.
Existing law makes it a crime to drive a motor vehicle while holding and operating a handheld wireless telephone or electronic wireless communications device, as specified. Existing law defines an electronic wireless communications device as including, but not limited to, a broadband personal communication device, a specialized mobile radio device, a handheld device or laptop computer with mobile data access, a pager, or a two-way messaging device.
This bill would remove a specialized mobile radio device and a two-way messaging device from the list of devices specifically included as an electronic wireless communications device. 4/19/2017
Emergency Communications Driving Increase in Amateur Radio Operators
More Americans than ever have been licensed by the Federal Communications Commission as amateur radio operators, and those in the know say that emergency communications is driving their passion to be "hams."
From
Emergency Management Magazine
4/13/2017
CHP Memo Enforcement of Section 23123.5 of the California Vehicle Code Hands Free Law
...For the purposes of Section 23123.5(f) CVC, a radio installed and mounted in a vehicle with a wired hand microphone (e.g., business band or citizen band [CB]radio) is not considered a wireless communication device, nor is it considered a
specialized mobile radio device, and therefore is not subject to enforcement under this section.
Read the memo
3/30/2017
Several links on the
Sacramento Valley Section news
-
ARRL's statement on AB1785
-
Two-Way Radio Users Worried California's Cellphone Ban Is Too Broad From CBS13 Sacramento
- California Radio Amateurs Move to Amend Distracted Driving Law AB-1785
-
Read Assembly Bill No. 1785
- Amateur Radio Roundtable 3 21 17, James NO1PC, talks about CA hands free bill and how it might affect you
3/21/2017
Is it legal ot illegal to operate a two-way radio while driving in CA
https://www.hamradionow.tv/episodes/2017/3/20/hrn-311-california-drivin-or-california-nightmare
They have created a Change.org petition started.
https://www.change.org/p/correct-ambiguities-of-ab-1785-cvc-23123-5-cellular-hands-free-public-safety-law
If you sign up, updates will be emailed to you.
3/20/2017
If Winlink Express fails while loading try this Quick Fix posted:
Add "Use AWS=true" to the RMS Express.ini file. If the USE AWS=false is there change to "true"
Here's the beginning of my RMS Express.ini file with the added line.
-----
[Properties]
Callsign=KG6SJT
ITS Directory=C:\itshfbc\
Call signs=KG6SJT
GetMessageList=False
ShowRMSRelayWarning=True
Use AWS=true
Message Read Time=3
3/12/2017
Interesting discussion with Craig Fugate, past FEMA Administrator, on Ham Radio Now.
Mr. Fugate discusses Emergency communications and ham Radio.
https://www.youtube.com/watch?v=nXoWj1ThI1s&list=PL24Rak2jsMJRnG5zKTeJ7H4vL44lTf_BA&index=1
2/25/2017
The Sacramento Valley ARES section has been very active the last few days supporting communications for the Oroville Dam event.
ARRL has posted an article based on the situation reports that have been sent daily.
http://www.arrl.org/news/ares-volunteers-support-evacuation-shelters-in-wake-of-oroville-dam-crisis
2/14/2017
Interview with Jim Piper, N6MED, American Red Cross, Gold County Region- Liaison to Amateur Radio
Watch the video interview.
Read Jim's article:
ARC Disaster Message Traffic and flmsg
1/21/2017
David Freese, W1HKJ, has released a
new version of FLMsg
that supports a minimized interface to allow non-radio operators to create messages and hand-off the data files to a radio operator for transmission.
He has also released
Custom Templates designed for use by Red Cross
.
1/20/2017
Winlink Express Connection Scripts to Gateways make connections easy.
KG6SJT Sample scripts:
http://sacvalleyares.org/ListDocs.asp?mpage=digital
1/14/2017
Sacramento Valley Section ARES has posted a page with Links for Storm information
http://sacvalleyares.org/contents/Storm-Fire_Links.asp
1/14/2017
Getting Ready for the Storm
The rains are suppose to start Friday night and continue through the weekend.
The following ARES groups have been contacted as of Friday night to be ready and stand-by due to concerns of expected the "atmospheric river".
- Sacramento County ARES
- Yuba/Sutter ARES
- Alpine County ARES/DCART
All ARES members to be ready to help if asked. Have your go-kit ready and your batteries charged up. You should also make sure you have a full tank of gas. 1/6/2017
The latest version of Winlink Express has new features including a redesigned Form/template structure and the forms will be updated automatically. Ypu still have a custom template directory to add your custom forms.
Download auto updating form/ templates at
http://www.winlink.org/content/express_html_templates_changes_latest_public_express_release_version
12/15/2016
December 4, 2016.
The 34th California International Marathon (CIM), hosted by the Sacramento Running Association, drew over 9000 runners for this 26.2-mile race from Folsom to downtown Sacramento and an additional 3,500 runners for the Relay Challenge. The CIM is a recognized qualifying race for the Boston Marathon.
Thirty five amateur radio operators from multiple counties in Northern California worked together to support communications for this event.
Read more...
12/6/2016
On November 30th Sutter Roseville Medical Center held an Active Shooter Mass Causality Incident Drill. Placer County ARES along with help from Yolo and Sacramento ARES participated in the drill. The drill involved 3 shooters and a bomb vest, there were 22 drill victims. The hams passed traffic between Sutter Roseville and Sutter Auburn. Both voice and digital modes were used successfully. In the lesions learned the hams found that hand held radios cannot transmit out of the concrete buildings within the Sutter Roseville campus, not only did this affect ham communications but it also affected the SWAT teams communications.
Thanks to KG6LSB, N6DPH, KG6SJT, W6TOC, N6CKV, WU6X, NI2U, and Michael for participating.
Carl N6CKV
Placer County EC
Video of the exercise
https://drive.google.com/file/d/0B0onloLW68xaTTBQRHNTd0x5TTA/view
12/1/2016
The current ARRL ARES E-Letter has articles about two groups in the Sacramento Valley Section.
An article on the Butte Wildfire 2015 response by Amador County ARES and an article "Learn to Use Your Repeater's Autopatch" about Amador Amateur Radio Club President Paul Keenton's experience during the Butte fire clean up.
You can read the current issue at:
http://www.arrl.org/ares-el?issue=2016-11-16
11/16/2016
Do you or another ham you know have Boafeng radio? If so, they might want to check out a
step by step programming guide
by Dennis KI6HHA. 10/25/2016
Vince Cracchiolo KI6NHP appointed Sacramento ARES Emergency Coordinator
The Sacramento Valley Section ARES is pleased to annouce that Vince Cracchiolo KI6NHP,
vsicilian@comcast.net
, has been appointed as Emergency Coordinator for Sacramento County ARES.
We want to thank Bill Shaffer who has done a wonderful job leading Sacramento County ARES and setting high training standards. We truly appreciate all of his hard work. 10/12/2016
ARRL Gauging Impact of Revised California Distracted Driving Law
California has upped its game in cracking down on distracted driving, and radio amateurs there are concerned that a recent revision to the state's Motor Vehicle Code could affect Amateur Radio mobile operation. The old law, which included an Amateur Radio exemption, already prohibited motorists from using electronic wireless communication devices to write, send, or read a text-based communication while in motion, unless the device was configured for voice-operated and hands-free operation. The revised law does not exempt Amateur Radio.
Read the law here:
Assembly Bill 1785
10/4/2016
ARRL Sacramento Valley Section shared Carol Milazzo's post — in Sacramento, California.
I'm saddened to report that ARRL SV section member Jennifer Hughes NS3O, formerly KJ6YLS, passed away suddenly in her sleep in a Phoenix, AZ hotel room on August 31.
Jennifer was on vacation doing her favorite thing--riding her motorcycle--about to embark on the 3FlagsClassic again, riding all the way from Mexico to Canada. She had just arrived in Phoenix to visit a friend following a long motorcycle trip. Her friend found Jennifer in the hotel room bed. She had otherwise been in good health.
Jennifer was an active member of the River City ARCS, the Samuel F. Morse ARC, ARES, SHARP and other amateur radio groups and served as a Volunteer Instructor and Examiner.
A Celebration of Life service will be held on September 18 in the Sacramento area with further details to follow at
https://www.facebook.com/events/960797267382008
9/3/2016
Winlink has released a tool to create a ics-309 Communications Log of Winklink Express messages
ftp://autoupdate.winlink.org/User%20Programs/RMSMessageLog_setup_1-9-0.zip
It creates either a PDF or CSV file of your Express emails messages sent or received.
7/27/2016
The "Understanding Local MOUs" webinar provided good information you COULD use/be aware of when developing MOUs with served agencies. The video is posted here:
https://youtu.be/G2rLwEmTtlQ
6/15/2016
Learn to use your club's repeater's Autopatch - it could save a life
On Monday May 23, 2016 Amador Amateur Radio Club President Paul Keeton KI6LZC, was on deployment with the Red Cross in Calaveras Co. for the Butte Fire Recovery. He was headed to the house where they are staying in West Point, when he came across the woman lying on the roadway(Bald Mountain Rd.). There was no cell signal there, so he used the auto patch available on the Amador repeater to call 911. This was an excellent example of the autopatch use. Paul would have had to drive to the nearest town (West Point) to use a phone there. As Paul noted - "Very handy up here in the mountains." The woman recovered and was tended to by people she knew. 5/25/2016

May 18, 2016. Over 20 members from Placer County ARES with assistance from Sacramento County ARES participated in the Placer County MCI Emergency Response Drill. ARES provided voice communications between the various locations as well passing packet traffic between Sutter Roseville and Sutter Auburn hospitals.
Placer County posted videos from the exercise http://placer.ca.gov/news/2016/may/mass-casualty-exercise 5/19/2016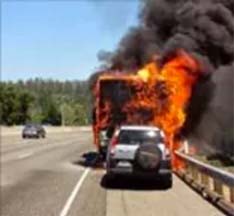 ARES Accident Report form by Larry Trotter, KI6YUK Plumas EC. Good to keep copies in vehicle. This version is a Microsoft Word file that you can modify.



3/17/2016
From The Atlantic: The Amateur Radio Operators Preparing for the Worst
In natural or man-made disasters, ham-radio enthusiasts put their hobby to work.
http://tinyurl.com/j4pnhlx
3/15/2016
Sacramento Valley Section ARES Tri-fold brochure. Easy to customize with your contact info.
http://tinyurl.com/guvp7ze
3/13/2016
Great information for all ARES ECs, DECs, and ARES members.
YouTube Recording of the ARRL March 1 2016 ARRLWebinar:
https://t.co/JWb4eIy7GB
3/10/2016
Good information with all the recent high winds. Learn about "Step Potential"
From Puget Sound Energy
https://youtu.be/fLVzvMTgGDY
3/9/2016
New Winlink Packet gateway
John Pekarek KF6DQU has installed a new Winlink packet gateway on Mount Banner at 4000 feet, Nevada county CM99MG.
KF6DQU-10 145.050. It also supports the packet node BANNER.
This is good news for ARES in Nevada County and many winlink packet users in the Sacramento Valley. 2/19/2016
A massive 19th-century storm on the Pacific coast of the US opened up a 300-mile-long sea that stretched through much of the central part of California.
And it looks like the state is due for another mega flood.
In the article there is a link to ArkStorm
The ARkStorm winter storm scenario affects both northern and southern California
http://geography.wr.usgs.gov/science/mhdp/arkstorm.html
2/18/2016
Mary Anne Balthrope, KE6EST, became a Silent Key Friday noon, February 12, 2016. Mary Anne had been a member of River City ARCS for many years and was the 2012 recipient of the Lyle Aufranc Memorial Award. 2/13/2016
For the year 2015, Sacramento Valley Section ARES reported 20,129 volunteer hours!
Excellent job and well done. Thank you for all of your hard work and support of ARES! 1/6/2016
Yolo County ARES VE team developed a "Volunteer Examiner Session checklist"
used in each of our FCC license test sessions to make sure all the forms are completed correctly.
We put a copy with each candidate's paper work and the VEs check the forms as the testing progresses. At the end, a quick review is all that is needed. 12/8/2015
Plumas County EC Larry Trotter, KI6YUK, has shared the After Action Report for the Plumas County Pandemic Flu Exercise.
11/22/2015
National Weather Service - Enhanced Data Display
http://preview.weather.gov/edd
This is a nice tool to monitor the weather. Get quick access to deterministic and probabilistic forecasts. Multiple selective layers on map let you focus on the information you are looking for. 11/10/2015
Are you Interested in Amateur Radio Mail? Check AG6QO's presentation.
http://ag6qo.com/RadioMail.pdf
10/26/2015
Keep up to date with ARRL Sacramento Valley news and links to many of the Radio Clubs in theARRL Sacramento Valley Section.
This link to resources is always available from the menu item SV ARES. 10/4/2015
The Low-Loss PWRgate low cost alternative to the
Power Werx PWRgate PG40S
. The Low-Loss PWRgate by
FlintHills Radio Inc
, is Backup Power Switching and Charging System the Simple, Safe, and Reliable, easy to add backup battery power to your home station or go-kit. 25 Amp total, 3 power outlet ports, ARES standard Anderson Pole Connectors.
A PWRgate is a simple standby backup power system, it will allow communications equipment to remain operative on battery power during AC power blackouts. Power supplies and batteries can be swapped out while the equipment remains on with no glitches.
NOTE: Several ARES members in Sacramento and Amador counties have had very good success with Low-Loss PWRgate. 9/20/2015
Joe, AG6QO wrote: Kenwood produces a beautiful little HT known as the TH-D72, which is a dual band 5 W transceiver, with built-in GPS and TNC. This makes it not only a nice mobile APRS unit, but a travelling packet station with the addition of a MS Windows based Venue 8 Pro tablet
He has installed puTTY, Outpost, RMS Express, and even Paclink and Thunderbird on this little 16 GB table which turns it into the ultra-portable packet station he needed for remote access to the AG6QO-1 BBS and radio mail.
Check out the AG6QO web site
http://ag6qo.com/RpiBPQnode.html#tablet
7/5/2015
The ARES Deployment and Assignment Form, helps ARES members gather and organize information they might need for deployment or activation. 6/17/2015
The latest edition (March 2015) of the Amateur Radio Emergency Service® (ARES) Manual now is online. This edition includes various Incident Command System (ICS) forms for ARES use, clarifies the role of the Radio Amateur Civil Emergency Service (RACES), contains an improved chapter on ARES training, and includes all current ARRL memoranda of understanding/agreement. 6/4/2015
The International Amateur Radio Union (IARU) Emergency Telecommunications Guide is now available for download from the IARU website. The guide was developed to provide the IARU member-societies with materials suitable for training radio amateurs to participate in emergencies. It also was designed to provide guidance to individual Amateur Radio operators with little or no experience in handling emergency communications but desire to enhance their ability to participate in such events or to simply have a better understanding of the process. ARRL has a link to this information. 3/13/2015
Daily Packet Net to test paths to Nevada
The Nevada NW Packet group runs a daily packet check-in net.
Each day they poll messages each morning to test their ability to get information in and out of the area. The tests let them know their paths are open and the systems are working.
You can join in on this daily packet net by sending a packet message to a full service BBS to KJ7UK@KJ6IX.#WNV.NV.USA.NOAM to get on the list. You will receive a packet message each day that you can just respond to, and if you have traffic add it to the message.
Here are some Full Service Packet BBS in Northern California:
BBS connect call Location User Frequency
* N6RME-1 Diamond Springs, covering the greater Sacramento area 145.09
* N0ARY-1 Mt. Umunhum (south of San Jose), covering the San Francisco Bay, Monterey Bay, and Gilroy area 145.09 433.371
* W6RAY-3 (SJVBBS) Park Ridge (east of Fresno), covering the South Central Valley 145.09 441.50
* WA6EWV-1 South Lake Tahoe 145.05
* AG6QO-1 Winters covering most of the western Sacramento valley 144.370 via node berr37
If you are using packet radio, this is a great way to test your equipment.
12/14/2014
An
updated list of the primary frequencies used by ARES groups
in each county in the Sacramento Valley Section. 11/13/2014
Sacramento County and members of Yolo County ARES participated in a flood exercise on Twitchell Island. Teams of radio operators were assigned to each of the exercise sites.
The exercise went very well for all. During the hotwash, the event coordinators were impressed with Amateur Radio Operators' performance. It was noted that ARES were the first to notice and call in a second levee boil in one location.
Photos from ICP:
http://sacvalleyares.org/contents/Gallery/TwitchellIsland
Photos of the field operations from the Twitchell Island Levee exercise courtesy of Sharman Wood, Yolo County Office of Emergency Services and Eric Guenzler, KG6BZT, Sacramento County ARES.
10/22/2014
It is most important that each of your ARES members properly signup up for the Everbridge Alert system. Find out how you can get registered with Everbridge.
Sacramento, Placer and Yolo Counties Sign up page/
8/26/2014
The Department of Homeland security has released a new version of the National Interoperability Field Guide.
The NIFOG can be downloaded at:
http://publicsafetytools.info/nifog_info/nifog_info.php
An index of tools and documents is available:
http://publicsafetytools.info/start_index_v2.php
The Public Safety Library site that has links to an Adroid and Apple mobile OS apps that lets you download and manage documents.
http://publicsafetytools.info/pslib
8/1/2014
During the Regional ARES exercise in March, the value of using packet for sending information digitally was appreciated. Although several digital programs such as
FLdigi
and
Winlink
can send form data digitally, it is cumbersome with a packet program such as
Outpost Packet Manager
.
The
Outpost Packet Manager
has been embraced by many ARES groups in the US for digital packet messaging. In a project to make it easy to send and work with form data from
FLmsg
, a form manager design to work with
FLdigi
, we have created step by step instructions to enable the use of FLmsg forms to send form data with Outpost to a PBBS or a full service BBS, and when form data is received in a message in Outpost, to recreate the original form.
Documentation for using FLmsg and Outpost
usage and well as a web based tool to create a custom Outpost Script that will work with your packet setup. 3/27/2014